Don't let the title fool you. While this may be the ultimate beginner's guide to playing this well-known game online, it's also a useful reference guide for anyone who wants to perfect their game.
You'll find tons of great information here, along with interesting facts and features you may not have even known about. Our guide is designed to be your companion, with neatly divided sections dedicated to core features.
Where Does Bingo Come From?
Most experts and historians agree that the modern game is derived from an ancient relative known as Lo Giuoco del Lotto D'Italia. Certain aspects and ideas were taken from the game to produce a modified version in around 1530, a long time ago indeed!
You may have recognised a keyword in the Italian game – "lotto". In fact, when the game travelled to neighbouring France during the 1700s, it was simply called "Le Lotto", or "The Lotto". The game was popular with the wealthy aristocracy and today's modern lottery games can also trace their roots back to this period.
This is why you'll find that modern new casinos will offer lotto cards, bingo cards, and keno cards together since they are all essentially cousins.
The restless ancestor of today's game eventually made its way across the pond to America, where it was originally called Beano and was a feature at travelling carnivals and country fairs. The first known occasion of the game being played was in 1929, at a carnival just outside Atlanta, Georgia.
The idea was simple. A man would blindly pick numbers from a cigar box (or similar container) and would then call out the number. Those participating in the game would've purchased numbered cards in order to play along. If the number called matched a number on their card, they would mark it off with a pen or pencil.
Any player that managed to complete a row, would shout "Beano!" so the game could end and everyone would know who won. Of course, today, we know the game as "Bingo", so how did the name change?
Most accounts agree that a travelling toy salesman and entrepreneur loved the game and decided to take the idea with him, with one small change. The salesman, Edwin S. Lowe, ended up calling the game "Bingo" instead, after hearing a winner shout it out accidentally, but he was meaning to shout "Beano" of course.
Lowe is credited with developing the modern game as we've come to know it, and worked with a well-known mathematics professor, Carl Leffler, to develop unique cards for the game. This would help to eliminate the chance of more than one person getting bingo at the same time.
The game flourished and became popular in churches, carnivals, fairs, and eventually casinos in Las Vegas, before spreading all over the world as the game we know today.
Getting to Grips with the Basics
Whether you choose to play in the real world or online, the basics are always the same.
To start playing, you'll need to get your hands on a bingo card or two. In the real world, this can be purchased from your local location, be that at a casino, game club, church or community centre. When playing online, you can simply buy them from your bingo site.
The game card features 25 randomly numbered squares, and the idea here is to cover a row of 5 squares either vertically, diagonally or horizontally.
You'll also notice that the card will have the letters B-I-N-G-O across the top. This helps you to quickly find the number to cover. For example, if the caller announces B-25, you'll know exactly what row you should be looking in.
A standard game features 75 different letter/number combinations, giving players plenty of winning opportunities.
It is possible to play more than just one card. It all depends on how good you are at keeping track of all your cards at the same time.
The centre square of a card is a free space that belongs to all players and it helps to make completing rows easier. Start off your card by marking off this square first.
As each number is called out, check to see if you have that particular letter/number combination. If you do, mark it off. Once you've managed to complete an entire row, shout out "Bingo!" which lets the caller know that you've won that particular round.
That's really all there is to understand how basic the game is. A little later, we'll take a closer look at more advanced concepts, including various game types and strategies.
Fun fact: Marking a number off on your card is called daubing.
The short explanation of online bingo is that it is merely the same game taken into cyberspace. Of course, there is a bit more to it than that, but that's the definition of the online game in a nutshell. The online version gives you thousands of choices in cards and rooms and comes with convenient added features such as an auto-daub function.
Great sites will feature plenty of interesting games, hosted in dedicated rooms, each with its own theme and unique style. For most fans, playing online is king, as it opens up all sorts of new and exciting options, each just a click or two away.
Not only will you find great 75-ball, 80-ball, and 90-ball games to choose from, you'll also be able to indulge in different themes, such as the Deal or No Deal room and others. Just like online slots, you'll find a wide range of options, from free games through to real money progressive jackpot games that could net big payouts.
However, before you can comfortably and safely explore the world of bingo on the net, picking a good operator is essential. There are a few factors to take note of when reviewing different sites which should help you narrow down your options effectively.
Here's a quick rundown of what should be on your checklist:
Look out for no deposit bonus offers. You'll get to play with no need to deposit your own money just yet, which is a great way to test different sites to see which one comes out on top.
Check the welcome bonus offer details. What do you get for your deposit? Is it aimed specifically at bingo players or is it a more general bonus offer? What's the size of the bonus offer? Remember to check the T's & C's of the offer and be sure you can meet the wagering requirements on time. If this is your first bonus, try finding one that allows you longer than the standard 7 days to complete your wagering requirements.
Is there a loyalty reward system or a VIP scheme available?
Check which network the site is on as this will influence the range and type of games that will be available to you.
Check the site traffic. Busier rooms tend to feature a higher variance, meaning there are fewer wins, but bigger payouts.
What additional gaming options are available to you? New Slots? Regular casino games? Keno or scratch cards?
Can you play for free?
Is the site licensed and regulated through the UK Gambling Commission (UKGC)?
How safe and secure is the site? Do they feature SSL encryption technology and RNG algorithms?
What is there support like? Ideally, you should be able to enjoy full 24 hours support through live chat, email, direct call and even social media platforms like Twitter and Facebook.
Check to see if they support your preferred payment options like PayPal, credit and debit card, pay by phone bill etc.
Setting Up Your Account – What You Need to Know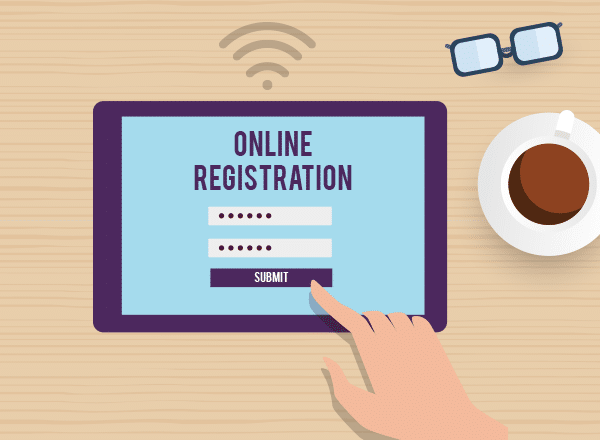 Once you've picked the software supplier or game provider that most appeals to you (picking more than one is a great idea), simply click through to the site's homepage via our secure links. Clicking on the registration or sign-up button will get the ball rolling by opening your registration form.
Fill in your required details, including a valid email address, username and password combo, mobile number, address, and one or two other details. Once you've done all of that, check the box that tells the site that you agree with their terms and conditions (after having read them of course), and tick the box that confirms that you are over 18 (very important).
Depending on the site, you can either add your preferred payment option during the sign-up process or once your account has been confirmed. Simply head over to the payments page and scroll through the list of available options.
Pick the option that works for you. If you're planning on playing for real money, you can add your first payment now. At this time, you can also take advantage of the welcome bonus offer to boost your playing bankroll instantly.
Money Matters – Bonuses and Promotions
The next two sections will help you make the most out of your virtual gaming, should you decide that you want to play a few games for real money.
In the first part, we take a closer look at the various incentives that popular sites have created for their real money players.
Welcome bonuses
Every top web-based operator will offer an incentive to attract new players to sign up with them, called the welcome bonus. These bingo bonuses are designed to boost your first deposit with a cash match on the amount that you choose to deposit. The standard percentage is usually 100%, but it can vary quite a bit, going as high as 400% at some sites.
The welcome bonus is a very tempting offer for new players since it gives you much more to work with when you need it most. For instance, let's say you decide to deposit £10 to start off with (usually the minimum). The welcome bonus offer at your operator promises a 200% match on your deposit. This then instantly gives you £20 to start with, right away.
Here's a small caveat that you must always bear in mind when deciding on a welcome offer. Every bonus offer, regardless of type, will come with wagering requirements. This means you have to wager your bonus money a certain number of times before you will be allowed to withdraw your winnings.
There are two things you need to look at when choosing a welcome bonus:
The percentage of the cash match and the potential amount of money you can start playing with.
How much you have to wager before you can withdraw any winnings. If the wagering conditions are too high, the welcome bonus offer may not be worthwhile.
Bonus codes
Many operators in the UK will issue various bonus codes for their different bonus offers. This gives players a quick and convenient way to take advantage of specials or hot new bonus offers. Bonus codes can cover a wide range of promotions, and can include:
no deposit bonuses
cash deposit bonuses
bonuses that include free spins
welcome bonuses
You'll always find great bonus codes here for most well-known UK gaming sites and, since we publish the freshest ones, should be your first place to look for hot new bonus codes.
Applying bonus codes for the bonus that you want is easy. Simply pick the bonus code that you like, visit the site where the bonus code can be applied, and add it to your account. Be sure to add at least the minimum required amount of money if the bonus code requires a cash deposit to activate.
Bingo No Deposit Bonuses
No deposit bonuses are fantastic in that they literally give you money to play games with. The best part about no deposit bonuses is that you don't need to make a cash deposit first in order to activate your free money. You can usually play any bingo game you like (check the fine print) and can even keep your winnings. Be advised that, just like any other bonus, you will need to complete wagering requirements first before you can withdraw your winnings.
Playing with real money is about the most effective way that you can amp up your experience. Of course, playing for free will always be fun, but when you play for real money, that's when the games really come to life!
Playing with real money is easy to set up, and all you need to do is add money to your existing player account. Most popular UK sites will feature a wide range of payment options, making deposit quick, safe and easy.
E-wallets
E-wallets like PayPal, Neteller, Skrill, Skrill 1-tap, Entropay and others, are really easy to use and easy to set up. Link your internet banking to your preferred e-Wallet option by visiting the brand's website and filling in your details.
Once set up, transferring funds to your e-Wallet is a doddle and it provides that extra layer of security you need when online.
To fund your player account, simply select your e-Wallet from the range of options, enter the amount you wish to deposit, confirm the amount with your e-Wallet provider, and you're away!
Credit Cards, Debit Cards and Prepaid Cards
Credit cards like Visa and MasterCard remain one of the safest ways to transact online. For those that either can't qualify for a credit card or prefer not to use it online, both Visa and MasterCard issue debit card versions as well.
As debit cards require available funds (positive bank balance) to work, they are an excellent tool for controlling your bankroll.
Prepaid cards such as Paysafe Card provide even more online security since you don't even need a bank account to use it. You can purchase prepaid vouchers physically from any number of participating retailers and simply upload the voucher to your account. Every prepaid voucher is protected by a unique 16-digit PIN number of even more security.
Instant banking
Instant banking allows you to transfer funds directly from your bank to your player account, no mess and no fuss. Instant banking is very secure, although you will need to set up an online banking profile through your bank first for it to work.
Mobile banking
Mobile banking options allow you to quickly and easily fund your online player account on the go via one of the above payment options, or via pay by phone options such as Boku.
Wire transfers
Wire transfers work in much the same way as instant banking and allow you to transfer funds from your bank to your account, quickly and safely.
Depositing funds – A Quick Guide
Depositing funds into your player account couldn't be easier to do. Just follow these easy steps:
Log in to your account
Click on the banking or payments tab
Go to the deposit page
Scroll through the list of available options
Click on your preferred option
Fill in the amount that you would like to deposit
Depending on the payment option, follow the remaining instructions carefully
Once you're satisfied that everything is kosher, click on the confirm button to complete the transaction
Your funds should reflect in your account immediately. If you experience any problems, do not hesitate to contact your operator's support team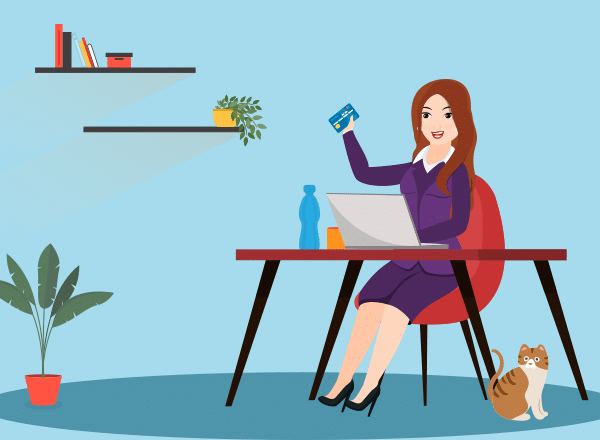 When playing this game online, it opens up a world of possibilities and opportunities, with game types to suit all preferences.
90-ball
This variant is quickly becoming the most popular version in the UK. In 90-ball, your card will consist of 9 numbers and 3 rows, giving you a total of 27 spaces to fill. 15 spaces have numbers, while the rest are blank.
80-ball
80-ball games are ideal for fans that find 90-ball games too slow. The cards feature a fun 4x4 layout with a total of 16 numbers. Each row has its own unique colour and a set of 20 numbers assigned to that colour, like this:
Red = 1 - 20
Yellow = 21-40
Blue = 41-59
Silver = 60-80
75-ball
The 75-ball game version is where most players start. The ticket consists of a 5x5 grid with the letters B-I-N-G-O across the top of the grid. The centre space is blank and can be used by any player to complete a row.
The letter/number combination on a 75-ball card looks like this:
B column = 1 - 15
I column = 16 - 30
N column = 31 - 45
G column = 46 - 60
column = 61 - 75
30-ball
The 30-ball game is one of the newest variations, which is proving to be very popular in the UK. Sometimes referred to as 'speed bingo', 30-ball consists of a 3x3 grid.
Each column is numbered randomly:
Column 1 = 1-10
Column 2 = 11-20
Column 3 = 21-30
The 30-ball version is lightning fast; allowing you to get a lot more games played at the same time you would be completing one of the bigger game variants. This can dramatically increase your chances of winning a jackpot or progressive jackpot prize.
Speed Bingo
This is another name for 30-ball bingo.
Deal or No Deal Bingo
Deal or No Deal is based on the popular game show of the same name and uses the 90-ball draw.
There are 4 prizes that can be won:
1 line
2 lines
Full House
Deal or No Deal feature
Players that win the Full House prize will qualify for the Deal or No Deal feature. This works in the same way as the show, where you're offered a deal by the Banker. You can accept the deal or stick with the mystery box selected at the beginning of the game.
Deal or No Deal 75
It's similar to Deal or No Deal, but using the slightly easier to manage 75-ball game format.
Roll On Bingo
If you've ever felt frustrated while playing because you were just one away from winning, then Roll On Bingo is for you! Roll On works in the same way as standard bingo, but with one main difference.
While the standard game offers a single prize for a 1-line, 2-line or full house win, Roll On Bingo offers multiple prizes that 'roll on' throughout the game.
Lucky Numbers Bingo
Lucky Numbers uses the usual 90-ball format and adds in an additional Lucky Numbers Jackpot feature.
Match one, two or three selected lucky numbers to any of the balls that make up your 1-line, 2-line or full house win.
Pattern Bingo
Pattern Bingo allows you to win your games in new ways that move beyond the standard line wins. Depending on the game, you can win by creating a certain pattern, such as a diamond, snake or any number of other patterns.
Learning the rules of playing online is easy and is more or less the same as traditional bingo.
In the standard version, there are three main ways of winning:
Completing one full horizontal line (1-line)
Completing two full horizontal lines (2-line)
Filling your entire bingo card (Full House)
You can play as many cards as you like and can even benefit from sophisticated software that will automatically fill in your cards for you.
Always keep in mind that, beyond the basic online rules, each bingo room or site will have its own additional rules. If you are not sure what they are, it is always best to contact their support team before playing.
Bingo Strategies - Tips and Advice to Help You Win
There are all sorts of interesting strategies and game variations that you can use to improve your odds of winning online.
Granville's strategy
This strategy is based on a system developed by renowned financial writer and strategist, Joseph E.Granville. This is among the most popular strategies available and is based on a theory of symmetrically numbered cards.
Granville believed that every game yielded certain patterns, and these patterns could be used to increase the odds of winning a line or a pattern. The system uses mathematical probability based on different number endings and is quite complicated.
However, the gist here is that you need to have a card that reflects a balance between high and low -value numbers as well as odd and even numbers.
So, when you receive your cards, always check for the following:
Your card/s have an equal number of high and low-value numbers
An equal number of odd and even numbers
The same amount of numbers that end in 0,1,2,3,4,5,6,7,8, 9
Tippett strategy
Here we have a British system created by statistician L.H.C Tippet and based on the 75-ball game.
This strategy is a bit easier to use than the Granville but isn't as popular. Through lengthy experimenting, Tippet discovered that the longer the game, the more likely numbers drawn would be close to a medium number of 38. Conversely, the shorter the game, the more likely numbers drawn would be closer to 1 and 75.
Therefore:
When playing a short 75-ball game, always choose cards with a number closer to 1 and 75
When playing a longer 75-ball game, always choose numbers that are closer to the median number of 38, like blackout bingo for example
Note:
Line bingo is often shorter since players are required to mark off just 5 squares, horizontally, diagonally or vertically
Pattern bingo is often longer and requires players to mark off more complex patterns such as those found in blackout, flag, and other pattern games
We've touched on using patterns a bit earlier in this guide as a way to improve your odds of winning and making your overall experience online more interesting. Let's take a closer look at some popular pattern type games available.
Straight Line Patterns
The most common patterns found in standard bingo as well as in one-line games. These patterns require you to cover consecutive spaces in a straight line either horizontally, vertically or diagonally, from one end to the other.
Line Combo Patterns
Combo patterns can include two horizontal lines or two vertical lines, commonly called 'railroad tracks.' In addition, combo patterns can include:
2 diagonals and a vertical line (Asterisk)
2 diagonals, a vertical centre line + a horizontal centre line (starburst)
2 diagonals + 2 verticals, one on each edge (bowtie)
Letter Patterns
Letter patterns are usually formed by connecting corners, as well as lines and diagonals. You'll find games that require you to complete a certain letter shape in order to win, such as Z, X, S, and E.
Lucky Seven Patterns
Quite simple, and formed when all the spaces on the top row are filled in and a diagonal is added.
Coverall, Odd-Even, Speedball Patterns
Also known as blackouts, coveralls are found mainly in big progressive jackpot bingo games. The idea is to try and daub all 24 spaces within a set number of number calls. If no player is able to completely cover their card in the specified number of calls, the game ends and the jackpot rolls over.
Odd-Even games are a variation on blackouts, except that players are required to blot out either every odd or every even number before the game starts. The caller will determine whether the game will be an even number or odd number game. Players must then try to complete whatever is showing (odd or even).
Speedball is a faster version of coverall games. With numbers called at a very quick pace. In some speedball games, the caller may up the intensity by only calling numbers, leaving the letters out.
Diamond Patterns
This is as simple as it sounds. A diamond is formed by connecting the centre square of each side of the grid in a diamond shape.
Picture Frame Patterns
A picture frame is when every block around the edge of the card is filled in. A broken picture frame is when alternating blocks are filled in. An inside frame is a smaller version, made on the inner part of the card.
Postage Stamp/Double Postage Stamp Patterns
A single postage stamp comprises 4 squares covered in the right top hand corner of the card, making it look like a letter with a stamp on it. A double postage stamp is any 2 corners.
Six-Pack/Block of Eight Patterns
A Six-Pack pattern is made with 2 rows of 3 squares. A Block of Eight is 2 rows of 4 squares.
Kite (Magic Wand)/Arrow Patterns
A kite pattern is made by filling in 4 blocks in a corner, and then adding a diagonal line, all the way to the other corner, resembling a kite and its string. To veteran players, this is also referred to as an arrow.
American Flag/Castle Patterns
Both of these patterns are formed horizontally. The flag pattern is formed when the top 3 lines are filled in, along with 2 bottom squares making the flagpole. The castle is formed when the bottom 2 rows are filled in, and then alternating squares in the middle row form the turrets of a castle.
Snake Patterns
Snake patterns occur in one of two ways. Starting on the B row, second square. The snake will alternate squares to the end of the card (5 squares). A Crazy Snake follows the same pattern, but can be started from any corner.
Online bingo jackpots

Whether you love to play at your local social club or online, hearing about super huge jackpot wins is always exciting.

Here are some great wins to get you motivated:
Soraya Lowell, mother of 4, hits one of the biggest jackpots ever in the UK, worth a whopping £1.2million in 2008.
53-year old shop assistant Christine Bradfield won £1,101,686, also in 2008.
In 2012, Lisa Potter from Oxfordshire won £1,364,745 off a £5 game, playing Ladbrokes Bingo.
In December of that same year, 60-year-old John Orchard won £5,883,044.43, the biggest jackpot win to date!
These gaming rooms are essentially the virtual version of traditional bingo halls, and the idea is to emulate the same social aspects that make this game so popular. There are all sorts of rooms to choose from, accommodating every level of player, from novice to veteran.
Choosing the type of room you want to play in is an important consideration, especially if you're a newcomer. Basically, these rooms can be divided into three main types:
Quiet rooms: Quite rooms are an ideal place to begin if you are a newbie as they allow you to take a breath and figure out how things work. If you prefer a more relaxed and easy-going experience, these are the best bingo sites rooms to go for.
Familiar rooms: These are great if you've gotten to know a few players and have a collection of games that you love playing all the time.
Popular/busy rooms: These rooms offer plenty of fun games at a lively pace, usually very busy with loads of jackpots and interesting chats.
Bingo rooms are all about the games and socialising, and before joining a room, it's a good idea to brush up on your 'bingo lingo'.
TY – Thank You
LOL – We all know this one – Laugh Out Loud
GL – Good Luck
BRB – Be Right Back
WTG – Way to Go (to congratulate a winner)
1TG – 1 to go (you need one more number to win)
2TG – 2 to go
3TG – 3 to go
Chatting with other players can be a lot of fun and it can really enhance your overall experience. However, just like anything else in life, there are a few things to be aware of.
Every room is hosted by a Chat Host (CH), whose job it is to make everyone feel comfortable, relaxed and at home. If you're new, clicking on the chat box and letting everyone know who you are is a good place to start. You can also connect with the room CH and get some valuable tips and advice before playing.
Another thing to remember. Just like in any real-world social situation, politeness counts. When engaged in a chat with fellow players, always be polite and follow basic etiquette.
Bingo networks and software suppliers

Bingo Networks
15 Network
Best Bingo
888 holdings network
Bingo Stars
Dragonfish Network
Lucky Duck
Live Bingo
Palatial Leisure
Real Bingo
Playtech (Virtue Fusion)
The Gaming
Cashcade Network
Wheel of Slots
United Bingo
Software Suppliers
Dragonfish
GameSys
CozyGames
Daub
Microgaming
Jumpman Gaming
Bede Gaming
Parlay Entertainment
IGT (International Gaming Technology)
Proprietary
Relax Gaming
B-Live Gaming
Leapfrog Gaming
Playtech Bingo
Advantages
Play mobile bingo sites where ever you like
Easier gameplay with touch screen access
Works on most mobile devices and networks
On the go payment options make funding your game a breeze
Easy access to social media
Disadvantages
Games may feel too cramped, depending on your handset
Some rooms may not be available on mobile
UK bingo falls under the gambling act of 1968, as well as amended acts of 2005 and 2014. In fact, the updated 2005 Act really laid the ground rules for modern UK gambling and ensures that all UK gambling sites adhere to certain principles including:
UK gambling must be fair
UK gambling sites must be free of any crime and/or disorder
Online gambling providers must protect children (no under 18's)
The 2005 Gambling Act also established the UK Gambling Commission and all legitimate UK bingo websites must be licensed and regulated through the UKGC.
Our list of online operators offers the best in customer support which includes live chat support, email contact, direct call and, in some cases, social media support.
When playing at a new bingo site, it's a good idea to always contact their customer support first, just to make sure that you are not signing up with a fraudulent site. Legitimate sites will also offer full support and help you to complete your KYC (Know Your Customer) paperwork, verify your identification, so you can get on with playing and winning quicker.
Stay safe when you play online by always choosing sites that have been licensed and regulated through the UKGC, and use the latest SSL (Secure Socket Layer) digital encryption. In this way, you can be sure that all your valuable information is kept safe online.
Playing your first bingo game
Do's
Follow all the rules of the site you're playing at
Be polite in chat rooms and when talking to support staff
Learn the 'bingo lingo'
Participate in chat games
Read all the T's & C's
Take up bonus offers and promos
Play as many free games as you can
Make regular withdrawals of your winnings
Try as many new games as you can
Take regular breaks
Connect on social media
Remember to have fun!
Don't
Give personal info in chat rooms
Let someone else use your banking card or banking details for any reason
Be rude
Boast when you win. Be gracious
Get into arguments with other players in chat rooms
Spend more time than you should online
Be abusive to customer support
Spend too much!
Refresh in the middle of a transaction
Give away your chat bonuses
There you have it, your complete guide to playing bingo online in the UK! You should now be able to sign up to any site within the UK with total confidence, knowing what to look for in a top site, and what you should avoid. Industry experts believe that this game is set to grow even more in 2019, which means more rooms, more games and hopefully, bigger jackpot wins for you. Good luck!