When you play at an online bingo site, you'll find that there are loads of different depositing options. While this variety is undoubtedly a good thing, it does throw up one problem: which of the many depositing options should you choose?
On this page, we're going to go through the most popular depositing options, outlining both their pros and cons. By reading through what we have to say, you should easily be able to pick the bingo payment method that's perfect for you.
Most Popular Payment Methods
As already stated, there are a huge number of different payment options found at online bingo websites. You can see the most popular methods by reading below…
Credit/Debit Card
Using a credit or debit card is without doubt the most popular way to deposit at online bingo sites. This is for many reasons, however the biggest is convenience - after all, 99% of people already have a credit/debit card they can use. You'll also find that there are no fees for depositing in this way, plus transactions are generally instant, meaning you won't have to wait to play your favourite games.
There's only one real disadvantage: you have to share your banking details with the bingo site when using this payment option. Some are worried about doing this due to security concerns though. While we understand this, we can assure everyone that it's completely safe to share details with a bingo site we've recommended. If you're still uncomfortable, we'd recommend Paysafecard instead.
PayPal
PayPal is the industry leader when it comes to e-wallets, and there are millions and millions of people throughout the world with a PayPal account. It didn't used to be offered at many bingo sites, as PayPal had tough requirements regarding which sites could use it. Nowadays it's very popular though, thanks to the fast transactions, high security levels and the fact that it is already used by many for other online purchases.
The downside? You will find that there's a fee attached to PayPal. You won't be charged for adding money to your account, and you won't be charged for spending it. There is a fee for receiving money from a bingo site though, which for most is 3.4% of the transaction's value, plus 20p. The fee drops to 2.9% plus 20p for those receiving over £1,500.
Neteller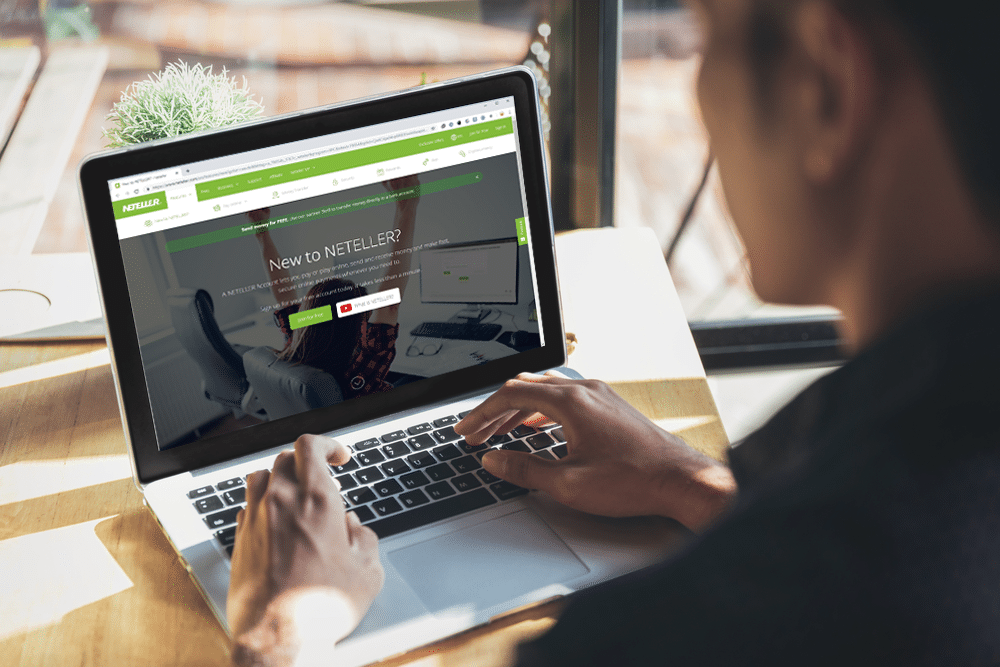 Neteller is another really popular e-wallet. You'll need to create a free account to use it, but you'll then find that the depositing process is an incredibly simple one. It's a highly trustworthy organisation with millions of users, so you can be sure your details are safe, plus all deposits made using this method are instant. Withdrawals made using Neteller can also be instant too.
There are two problems though, and the first is that there are fees - this is something that can't be escaped when using an e-wallet. You'll also now often find that those depositing using Neteller aren't eligible for bonuses at a site, which is clearly very off-putting to those considering using it. We'll let you know in a review if a site doesn't give bonuses to Neteller users.
Skrill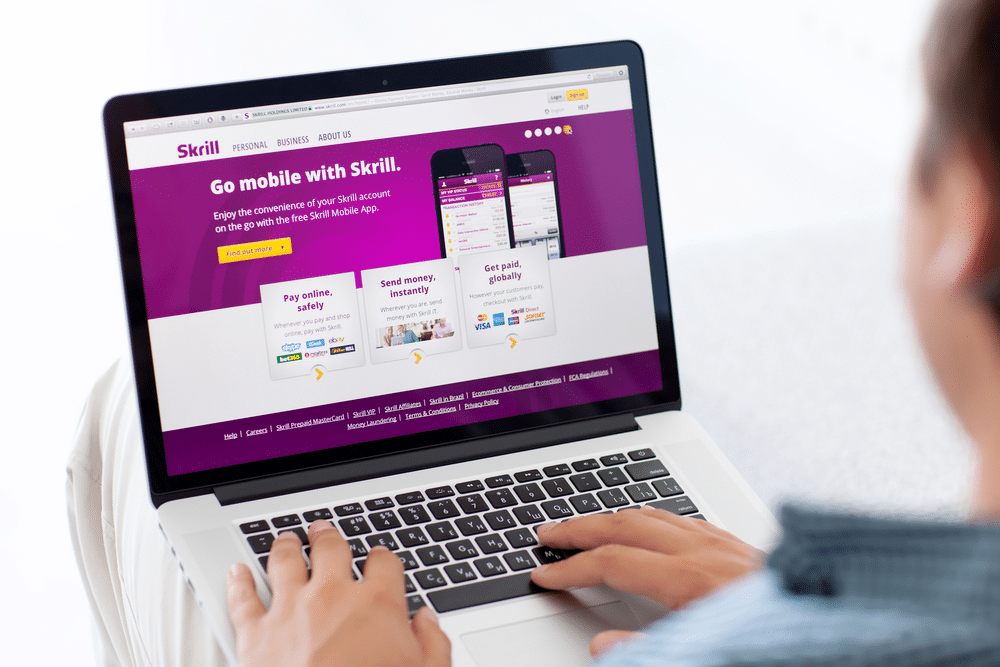 Skrill is another e-wallet, and it essentially has the same pros and cons as Neteller, as the two are very similar. Skrill is offered as a payment method at the vast majority of different online bingo sites, and all transactions are exceptionally quick. Like Neteller, you can trust them with your banking details, plus the depositing process is really simple.
Like Neteller, many bingo sites now don't allow Skrill users to receive bonuses, which is a massive downside to this method. So, if you're going to use this payment option, please double check whether you'll be eligible for a bonus. There are also fees, however the fees aren't so high as to make using the method off-putting.
Paysafecard
Paysafecard is used by loads of people playing at bingo sites. When using this option, you won't have to reveal any banking details online at all. Instead, you purchase a voucher for cash at a local retailer, before then spending the voucher at your chosen bingo site. What's more, there are no fees for using this depositing option, plus deposits are instant.
The main issue with this payment method is the fact that it can't be used for withdrawals. This means those lucky enough to win will eventually have to share their banking details. Getting a voucher can also be inconvenient, especially if you don't have a Paysafecard retailer close to your home. Forward planning can prevent this inconvenience though!
Pay by Mobile Bill
The final depositing option to mention is pay by phone bill. This is another option for those not wanting to reveal banking details to the bingo site. When you deposit money in this way, the deposited amount is simply added onto your monthly phone bill, which you then pay as normal. It's quick, plus it's really convenient for mobile players.
The issue with paying in this way is the fact that the bingo site in question will nearly always charge a 15% fee, which is very high. There's also a maximum you can deposit every day using this depositing option, and this is £30. You will have to remember that the money is being added to your bill and prepare yourself for the fact that the bill will be larger than normal.
Staying Safe When Depositing Money Online
The first thing to say is this: every online bingo site we recommend to you is completely safe. This is because all use SSL encryption, which protects your banking details from being intercepted by an unauthorised third party. What's more, all bingo sites are also regulated properly. This regulation only comes once a site has proven itself to look after players' money in the most responsible way possible. So, you can stay safe by only playing at an online bingo site we recommend!
The other thing to remember is this: mobile players should never enter any banking details when on a mobile connection they don't trust. While it's very unlikely to happen, this could lead to the details being stolen and then misused. Instead, add money to your bingo account when connected to your own Wi-Fi (or that of a friend or family member), and you can then play games all day without having to worry.
If you're going to take anything away from this page, it would be this: all the depositing options mentioned further up this page have both advantages and disadvantages. It is up to you to decide what you want from a depositing option, and then choose the correct method accordingly. Don't forget that you can always try a method out and, if you don't like it, you can use a different depositing option next time.
Once you have picked the right depositing option for you, you simply need to find the best bingo site accepting it. You can do this by reading through the various bingo site reviews here on this site, all of which have details of accepted payment methods.