BINGO SPONSORSHIP IN SPORT
Rating: 0/5
Bingo sponsorship in sport is not in any way a new thing – its been going on for decades, but now more than ever, it is an incredibly viable and effective way to market bingo to new players as they are captivated watching their favourite game. To an extent, a large one in fact, the kinds of people who watch and enjoy sport are very likely to be the kind of people who enjoy playing bingo too…we'd love to say that it's simply because they're competitive in nature and like playing games for the sake of playing, but in fact, many people bet on sports of all varieties, from football to rugby, therefore it's a completely feasible and easy step for people to take to start putting money on bingo games too.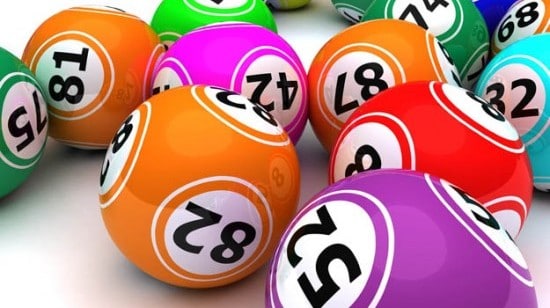 With the advent of online bingo, you now have a product that ties in with a captive sports crowd more than ever – whilst watching football for instance, you're typically going to be sat with our feet up in your living room, eyes fixated on the television in front of you, making you extremely receptive to whatever fills the 40 inch space between one side of the set to the other. This is exactly why bingo companies are getting in on the action and putting themselves in front of sports lovers – it's simply so easy to see an amazing welcome bonus (perhaps it's even an exclusive one for those watching the game) and immediately head to the app store on your iPhone and download the relevant app to start immediately playing a few rounds, even without the bonuses, as we're sat relaxing we get itchy trigger fingers, and just seeing a logo is sometimes enough for curiosity to get the better of people and make them download a bingo app or head over to the website for the relevant company during an ad break and start playing. When the audience is as captive as the sports crowd is, marketing and generating interest is easy as pie – and so is making money under the circumstances.
Bingo is particularly well liked by, not surprisingly, the horse racing and greyhound crowd – this is because betting is such an enormous part of the culture of both of these sports, and you're not really selling to the individuals that attend these types of races, you're more showing them something they're guaranteed to like. If Ladbrokes sponsored a boxing match, they'd be very likely to get a decent return on their marketing investment due to the fact that many people choose to bet when watching their two favourite heavyweights colliding, but the percentage of people who bet on boxing is incredibly low compared to the amount of people who place bets at the races. In fact, its almost become mandatory to place a bet when you attend or watch in this day and age, it's simply an enormous part of the foundation of the sport, and that's why advertising your latest bingo app or welcome bonus to a crowd of this type is guaranteed money in the bank. It's akin to preaching to the choir!
It's an absolute no brainer that any kind of advertisement for such enormous events as the sports entertainment world can offer is going to get you some SERIOUS exposure, but the fact is that some sports crowds are more susceptible to bingo than others. Regardless, having your brand plastered all over the TV screens of hundreds of thousands, if not millions of people is simply never going to be a bad choice, no matter which sport it is. Brand awareness like this is simply too good to pass up, and that's something the market leading companies know all too well. If they don't, they should!