GAY BINGO – FABULOUS AND FLAMBOYANT
Rating: 0/5
Bingo is quite possibly the most well loved community game in America – seriously, it's a big deal. In the UK, the one time giant has seen a progressive decline in the use of brick and mortar bingo halls over the years as online gambling has skyrocketed in popularity and nullified a very traditional industry. With that said, there is still a hard core fan base who will never abolish their love for the original approach to the game for anything, and I'm really happy to say that this game format, which has seen communities gel together for decades (almost centuries now believe it or not) is also one of the foremost ways to fundraise both in the states and Europe. Few methods are as successful at getting communities behind them and raising large sums of cash to help disenfranchised members of society – it's a wonderful thing to say the least.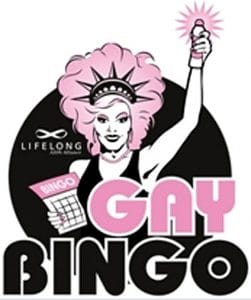 This fundraising activity has also tied it self in with the increasingly original methods of bingo gaming being developed for bingo halls across the world – we're seeing some completely bizarre but outrageously fun versions of bingo cropping up absolutely everywhere we go now, and my god, the bingo world is so much better for it. Take this originality, throw in some fundraising; what do you get? Gay bingo! Yep, this is real – human rights champions across the world have developed a form of bingo that is not only original, but beneficial, fun, and totally accessible for absolutely any body of any sexual orientation. Gay rights and human rights in general are one and the same, meaning that large sectors of the community can get involved with this movement and support a good cause whilst having an incredibly fun time in the process.
Format wise, gay bingo isn't wildly different to any other form of bingo out there in that the core game is still the core game, albeit with a few fun twists added for tongue in cheek effect, the real difference here is that the proceeds go to support AIDS charities to raise cash for unfortunate victims of the disease who would otherwise be left to their own demise – this is a seriously good cause, but it's made all the more effective by the fact that these fabulous evenings of fun offer entertainment of all kinds to please the crowds and draw in some top laughs. Drag cabaret, song, dance, comedy – they really have everything anybody could ever wish to see under one roof, all the while fostering a positively charged community that simply wants to make a difference in the world and help other human beings. Fancy some fabulous bingo games? If so, check out our Fabulous Bingo review.
This new bingo format could quite genuinely help other communities arm themselves with a potent avenue to raise funds for their chosen cause and help those in need – there are never enough of these events around the world to supply the demand of the worlds problems, but as long as we keep developing new means to help out, there will always be a strong fighting chance, and bigger differences made overall.