OK BINGO'S 'REEM' NEW GAMING APP
Rating: 0/5
The world of online bingo is no stranger to flashy celebrity endorsements helping to push the market leading websites onto the front lines and straight into peoples eagerly anticipating jackpot-hungry digits as they play round after round of the latest version of Foxy bingos saucy slots, or Gala bingos classically inspired bingo hall themed poker – but these guys are all lacking something.
That particular something comes in the form of a man that simply needs no introduction…but he's getting one anyway. He is a pioneer of the modern man-boy movement, slicked back yet outwardly spoken hairstyles, terrible yet somehow functional attire, and, to be honest, pretty much everything that epitomises what a man is between the ages of 18-23 in England. The man in question is of course none other than Joey Essex – the southern stunner has put his name to OK magazines new bingo app to help launch it into the stratosphere and reach as many would be bingo heads as absolutely possible.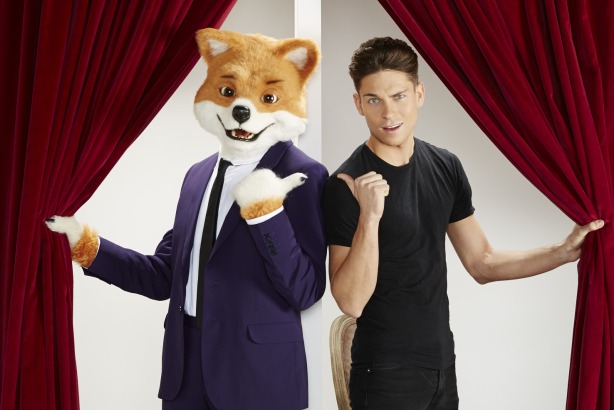 The new app is set to take the online bingo world by storm when it launches within the next few weeks – what really sets this one apart is just how startlingly on the pulse it is. Essentially, it's not just an electronic game, it's OK magazine, which is already highly addictive, being wrapped up in another equally addictive coating and delivered to the public in one celebrity fuelled, gossip laden all things present mega punch that most people are simply NOT going to be able to pass up.
There are going to be a plethora of different ways to play the classic game it self naturally, you wont find a cookie cutter bingo game here – it's going to be quirky, fun, addictive and offer some cool welcome bonuses as well as some pretty sweet jack pots to boot, but what's really going to keep people coming back for more is the fact it's going to coincide with OK magazines proven formula. You can absolutely bank on some tongue in cheek humour, light-hearted celebrity fashion and no doubt merciless insults towards whoever isn't deemed to be popular right now. When you think about it, it's a recipe for success – even people who aren't into bingo are going to pick up the latest copy of OK, see the ad for the app, and say to themselves "I love OK…I love fun things, lets see how this goes!" – I'd go as far as to say that these guys know what they're doing…and the smart money would say I'm right.
Celebrity endorsements may be cropping up all over the place at the moment, but the fact of the matter is that they WORK. Joey Essex is right on the beat of what's going on right now, and who people are talking about – as is OK magazine for that matter. We wish them every success with their new future together, which is undoubtedly going to be bright.