One in Three married women are addicted to online bingo
Rating: 0/5
The crew at Newbingosites.net decided to do a survey on the UK public who have shown an interest in social gaming and found some fascinating results.
We asked over 2,000 people from the UK about their online leisure activity and found some fascinating insights. So here is the lowdown……
The Most Interesting Statistic was – 1-in-3 Married Women play online bingo for real money!
Bored Housewives are blaming the bombardment of aggressive online bingo advertising on their TV sets.

Married Mum-of-two Hayley (43), said; " I saw a TV advert for Foxy Bingo and decided to give it a go. I was bored and my husband works offshore."
" I spend hundreds of pounds each month playing, but i really enjoy it."
Dr Henrietta Bowden-Jones Consultant Psychiatrist, Director of the National Problem Gambling Clinic, UK says the profile of the traditional male gambler betting in a bookmaker is now changing. 'We are seeing women gambling from home, often in secret,'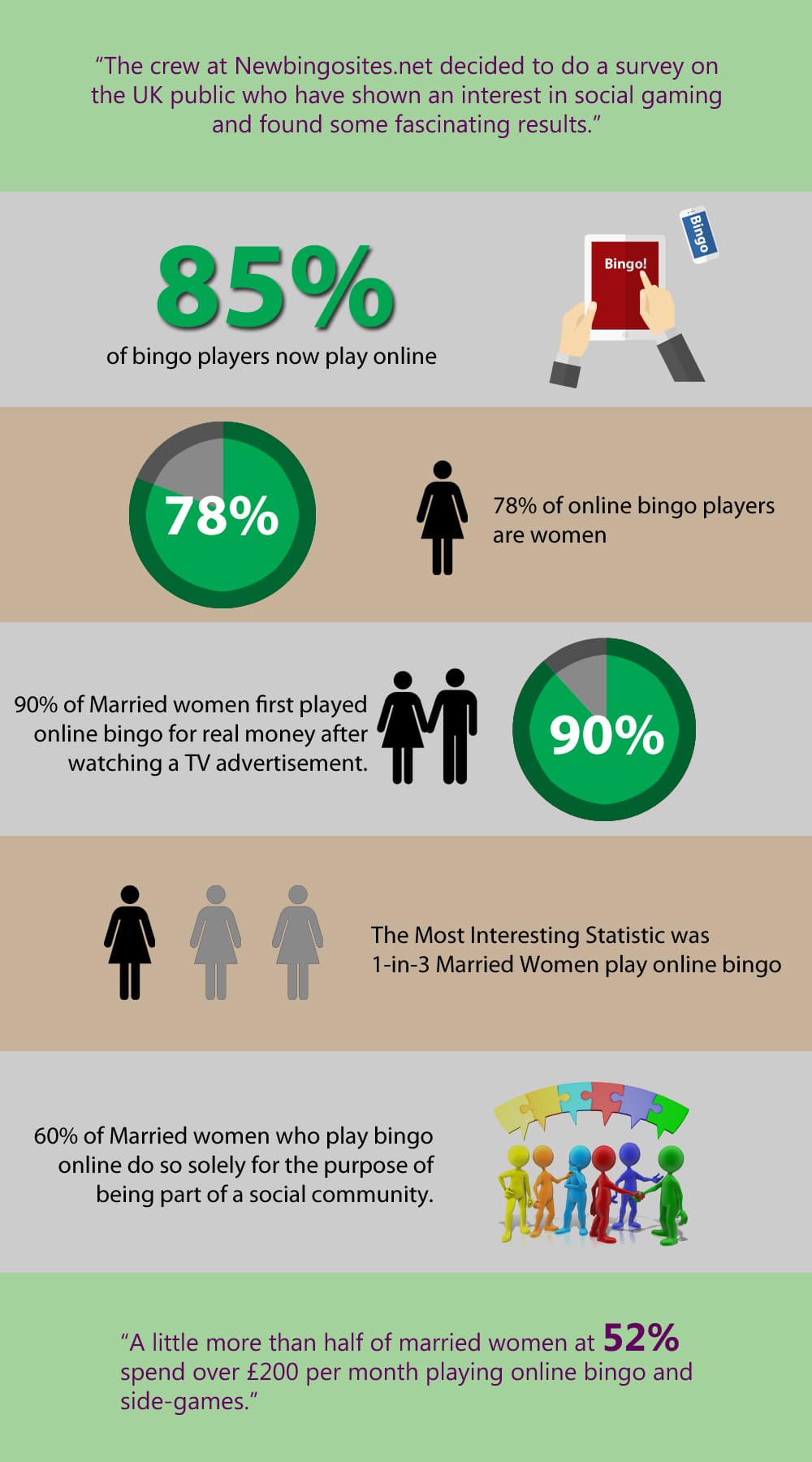 60% of Married women who play bingo online do so solely for the purpose of being part of a social community.
90% of Married women first played online bingo for real money after watching a TV advertisement.
78% of online bingo players are women.
85% of bingo players now play online.
A little more than half of married women at 52 percent spend over £200 per month playing online bingo and side-games.
So what do you think?, are you a married women who plays online bingo because you feel lonely?