Like playing bingo and looking for a variation? Well you will probably enjoy this fun variation on the game that can be played at parties or as an ice-breaker for many other occasions – hen parties, birthdays, staff leaving do's, and Christmas festivities to name but a few. The only requirements are a group of people and the willingness to have some fun! Ideally thirty is the optimum group size but it can be played with smaller groups of around a dozen or so.
What you will need is some pre-made bingo cards. You can do this quite easily using a Microsoft Word or similar document. Make a table that fills an A4 sheet that is five rows times five columns. Your game card is now ready for you to add to. If you already know your participants you can draw up a list of twenty-five interesting characteristics about them. For example, you might include things like "has a tattoo on their leg", "keeps tropical fish", "plays online bingo" – you have free reign here and the quirkier the better! If the group is unknown to you then your list will be more generalised. You can put things like "doesn't drink tea", " has a dog", and for a few easy clues they can be visual, like "wears glasses" or "has brown hair".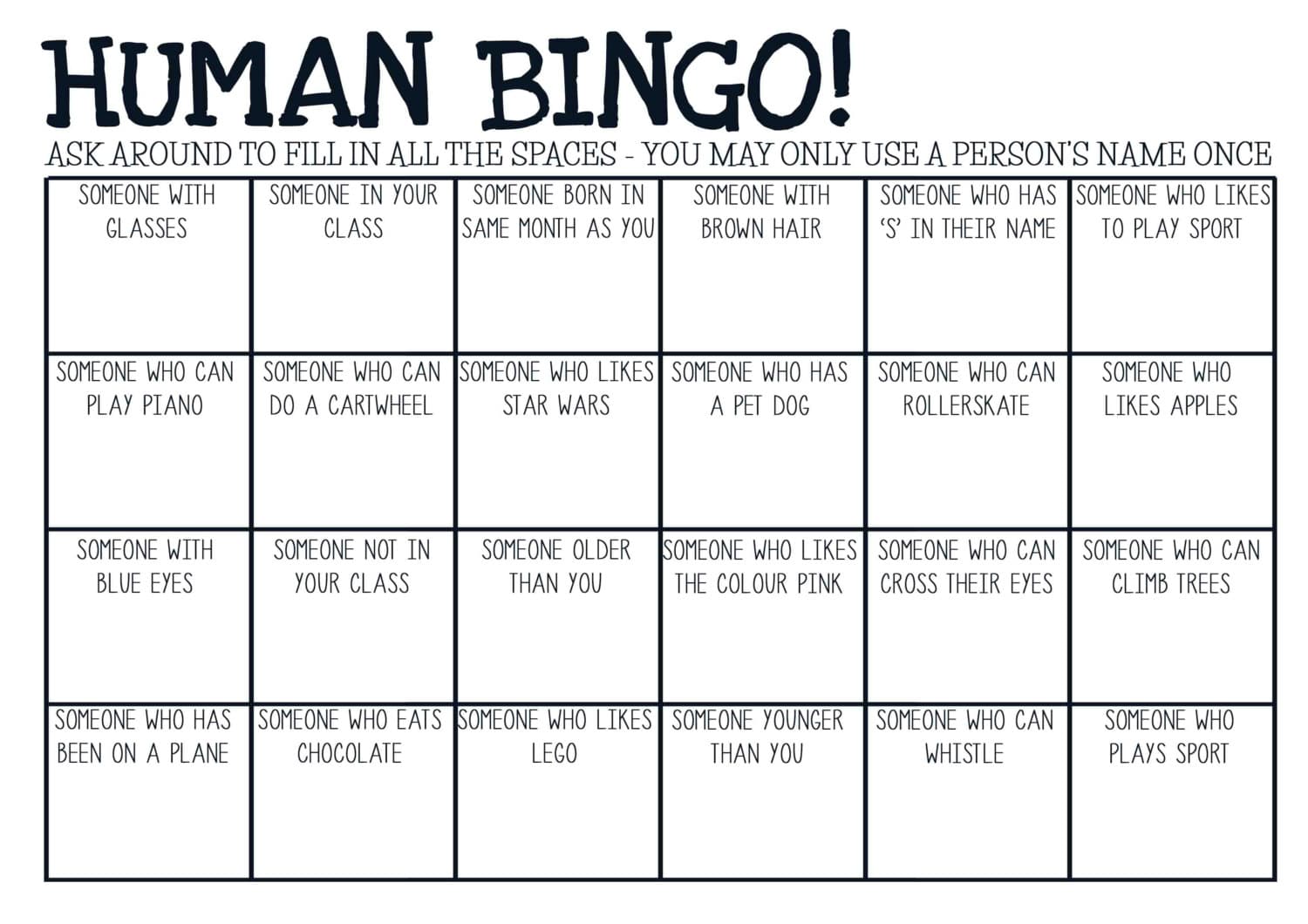 So return to your already prepared bingo card and type in one characteristic for each square, remembering to leave space for a signature. You can include a bit of clip art in the square to make it more appealing. Use thin card to print them out and each player will also need a pen or felt tip.
Now to tell you how to play the game. Every player has their card and pen. The group is given half an hour to mingle, get to know each other and find people who match the traits on the card by asking them questions. When they have found a match the person must sign the corresponding square on their card. You might like to play for a line or just go for a full house. Either way as soon as someone shouts "bingo" the game is over.
It's such a great way to get people to mingle and get to know one other. It breaks the ice and you often find people who have the same interests or hobbies as you. In a way it's just like playing a real game of bingo. You meet new people and get chatting to them and there's always the possibility of making new life-long friends bound together by the shared love of bingo. That's one of the great advantages of playing – wherever you are, other similarly minded people are there too. There's so much fun to be had plus the added excitement of seeing your numbers come up and the chance of winning that BIG jackpot! So what are you waiting for? Time to go online and get involved in some serious gaming.
.