FIRE DEPARTMENT FILES BANKRUPTCY TO SAVE BINGO NIGHTS
Rating: 0/5
Sadly Pennsylvania fire department has recently fired for bankruptcy – it's yearly revenue stands at $280,000, well short of the just over $1 million spent on recent renovations at the site. This is incredibly sad news being that the department is such an integral part of the safety of the local community, but recent re structuring of the fire departments finances could see it find its feet again in a short space of time.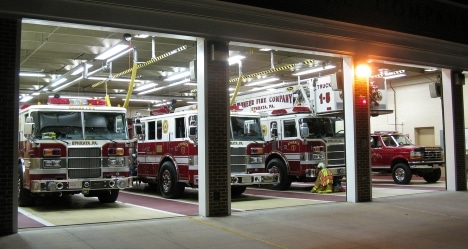 Madera volunteer fire co serves an area of 290 square miles covering the town of Bigler and Knox, and went into bankruptcy on Tuesday the 30th of June much to the dismay of the locals. When officials placed the department into bankruptcy, they requested that the judge allowed them to spend limited money on "bingo games, fuel, propane, telephone services, insurance and other normal and necessary costs of business" as per the documents filed at the hearing in Johnstown, Pennsylvania.
At least the bingo is safe! Though it has to be said, bingo nights extend far beyond recreational use and are actually used as a vital asset for department fundraising – by running bingo nights at the local station they are able to contribute towards the $280,000 revenue that has helped them continue to operate. The fire department is deeply entrenched in the local community, and they have been in operation since 1922 – as well as the poker nights, the fire service run an annual fire arm raffle and community dinners to help keep them afloat year round, but sadly it's the bid to improve the station they operate from that ultimately put them in the position they are currently in today.
Renovations to the fire department are what ultimately put the fire service into a state of bankruptcy, they still owe $2.1 million to the US department of agriculture on a rural development programme loan says the Wall Street Journal – this sadly means they have a long way to go if they want to put their financial situation back on the straight and narrow again, and their options are fairly limited in terms of how they can generate more money than they are already raising each year. One sure fire way to improve revenue is going to be a two fold increase in fundraising efforts, a plan the fire department have already dedicated themselves to being that it is the most easy and accessible option currently available to attain almost instant results locally.
We're really hoping that by making further use of the local community and providing more fund raising events like bingo nights, raffles and dinners, that they will be able to put themselves back in a position of strength and pay back the money they owe to ensure their safety in the future, and the safety of the local community as they continue to provide an excellent home grown safety service to civilians.